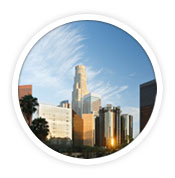 Online Traffic School for Los Angeles County
Guaranteed for your complete satisfaction, our online Los Angeles traffic ticket school courses are done on your unique schedule. If you are in a hurry and need to have your traffic-school completion certificate ASAP, you can complete the online traffic course in one online session. For a marginal charge, we offer you rush processing services and optional rush delivery. Or maybe you have plenty of time to take the traffic driving school course? Then we suggest thoroughly absorbing the traffic safety course material. Our Los Angeles online traffic school allows you to spend exactly how much time it will take you to finish the traffic course. Our primary goal is your total satisfaction and we back it up with our Money Back Guarantee. If you have questions regarding online Los Angeles traffic school, visit our Help/FAQ pages for answers to many driving school course and traffic school related questions.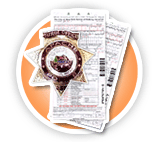 Online traffic school course can dismiss your traffic ticket in LA County
A Los Angeles traffic safety course can refresh your knowledge of traffic laws
You may qualify for an insurance discount after completing a Los Angeles traffic ticket class
Our Los Angeles County traffic ticket program is interactive and simple to use
Our LA traffic driving courses are packed with statistics, flash interaction, and graphics

Our LA traffic school is not only easy to use, it's low priced too
Completing a Los Angeles trafficschool class will make you a better defensive driver
Online Traffic Schools in Los Angeles allow you to beat the traffic and take traffic school from anywhere, including the comfort of your home, a library, or even a coffee shop
A LA traffic school class can keep you aware of new driving laws
You can rest assured that our traffic ticket class is Los Angeles court approved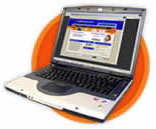 As an accredited Los Angeles online traffic school, we provide a variety of online driving courses designed to fulfill the Los Angeles traffic safety learning requirements of California drivers. Our online Los Angeles traffic safety courses are ideal for Los Angeles drivers education, LA traffic school, defensive driving in LA County, and driver license renewal for all Californians. To learn more about the traffic classes offered on our site for Los Angeles drivers, visit: California Traffic School.
Not from Los Angeles? Please feel free to explore our site to find out if our online traffic classes are approved in your state.