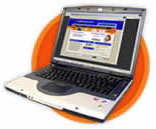 Keep Your Fleet on the Road
Any business owner using vehicles in their day to day operations knows that vehicles are moving liabilities. With the aid of a fleet traffic safety course, you can diminish the number of accidents that happen, thus minimizing any financial loss, reducing company insurance rates, and avoiding those costly lost workdays. Although you can't control road conditions, you can promote safe driving habits by delivering safety information to your workers and by establishing reliable driver safety policies.
Why is an Internet Fleet Course Right for You?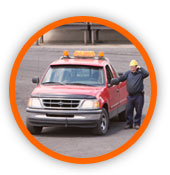 Lessons aren't static or mundane, rather they are jam packed with interactive flash lessons to visually reinforce the material



Web based training remains the same across locations and time. The information can be accessed immediately, with no variation from instance to instance.




Always up-to-date information, the latest traffic laws, and progressive techniques



Course includes in-depth commentary on defensive driving, van safety and driver attitude



Costs are much more manageable than off site fleet safety courses would be - you're likely to pay less than $30 per employee.

Put Your Trust in the Best!
California Traffic School's Fleet program is backed by the leader in the traffic school industry: TrafficSchool.comTrafficSchool.com. When you register with CaliforniaTrafficSchool.com, not only do you get online fleet traffic school at a great group price, you get the TrafficSchool.comTrafficSchool.com guarantee - your organization's complete satisfaction or your money back!